Gallery of HaNoi Giftshow 2018.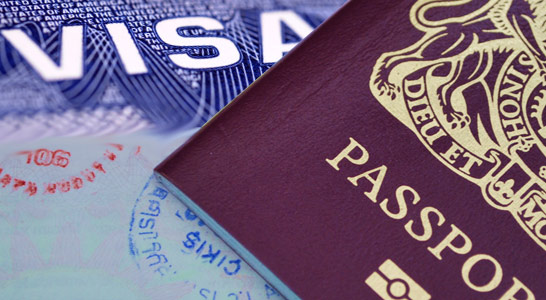 Only citizens of certain countries can visit Vietnam without an entry visa (valid for visit within 30 days). Those countries include: most Asean countries, Korea, Japan & Scandinavians (2005). All other citizens are required to get an entry visa before departure or a pre-approved entry visa (visa is issued on arrival at Vietnam's International Airports) supplied before arrival in Vietnam.
There are two ways of getting the visa to Vietnam as follows:
1. Visa getting up on arrival
Arrival visa means the visa that you can collect upon arrival at the airport. The advantages of arrival visa is you will not need to go anywhere to apply for the visa and it is convenient for people who really want to save their valuable time in business.
You will need to have a letter of visa upon arrival which is issued by Vietnam Immigration Department. Airlines accept this letter and you can get visa upon arrival at airports in Vietnam easily.
2. Visa getting at the Embassy
You have to apply to any Vietnam Embassies and/or Consulates worldwide. You need a passport with at least 6 months validity.
If an invitation letter and confirmation of your registration from the Fair Organizer is required for your visa, please kindly let us know.
Visa procedure
The best way to obtain your visa is download the attached application form (please download), fill in and send it back to our email:

This email address is being protected from spambots. You need JavaScript enabled to view it.

. Make sure that a copy of your passport should be included. Upon receiving your completed document, we will apply for entry VISA at the Immigration Department - Ministry of Interior of Vietnam for you. We will then inform you the approval results, according to the result, you can get your VISA on arrival or come to the Vietnam Embassy in your country to get your VISA.
3. Customs
Customs procedures in Vietnam are quick and simple. To enter and exit Vietnam, visitors are required to fulfill the arrival - departure declaration
Download here
Craft village visits
Organizer will suppport the buyers visiting some crafts villlages in Hanoi. We will inform the detail schedule after receiving the registration of buyers.
No
Hotel name

Distance to

Exhibition Center

Website
Standard
Price
1
National Convention Center Villas
100m
www.ncc.gov.vn
4 star
55-150USD/night
2
Namu Hotel
2km
www.namuhotel.vn
3 star
35-66USD/night
3
Ping Hotel
2km
www.pinghotel.vn
3 star
35-66USD/night
4
BaoSơn International Hotel
3,5km
www.baosonhotels.com
4 star
60-120USD/night
5
Brandy Hotel
1,5km
www.brandihotel.com
3 star
38-54USD/night
6
Violin Hotel
1,5km
www.violinhotel.com
3 star
36-66USD/night
7
Grand Plaza Hotel
1,5km
www.grandplazahanoi.net
5 star
130USD/night